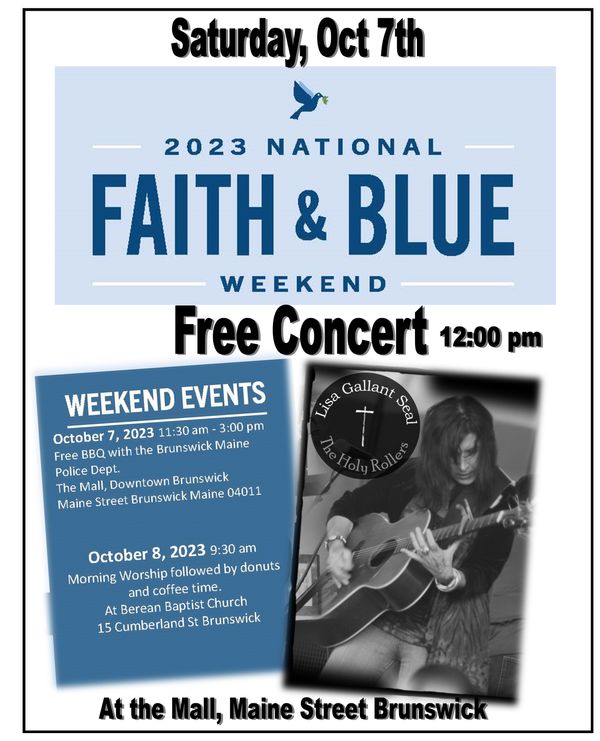 The Faith & Blue initiative aims to foster stronger relationships between law enforcement, faith leaders, and communities. It is the largest annual collaborative policing initiative in the United States1. The National Faith & Blue weekend is scheduled to take place from Friday, October 6th to Monday, October 9th, 2023.
Event taking place in Maine in 2023 as part of the Faith & Blue initiative: Saturday, Oct 7th 11:30 - 3pm
Faith & Blue BBQ: A free BBQ event organized by the Brunswick Maine Police Department. The event featured food, music, games, bounce houses, and raffles to support local non-profits.
Lisa Gallant Seal - Acoustic Powered Christian Rock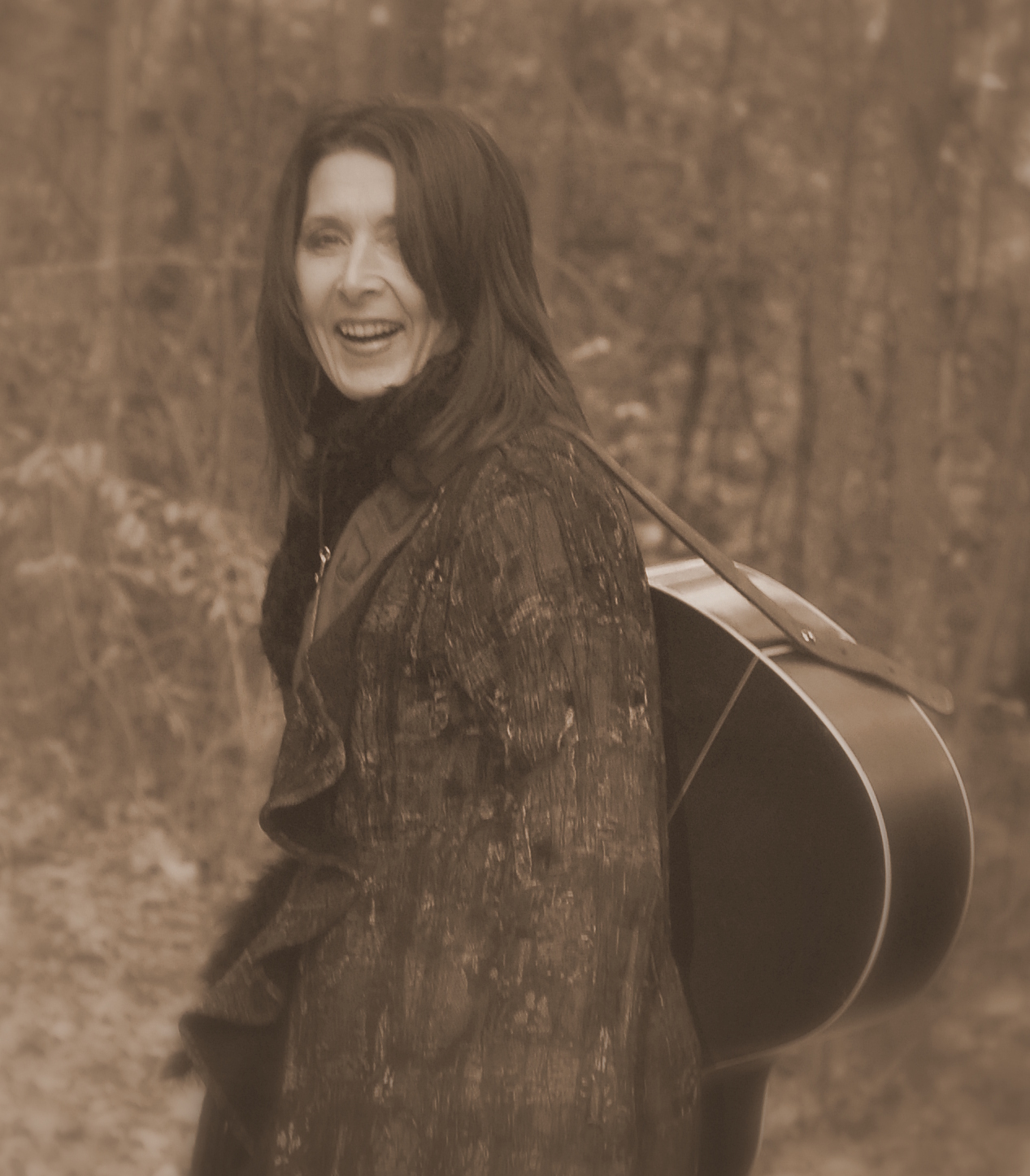 "Finally … a refreshing new sound in CCM." 
This performer leaves her audience wanting more of what
she brings to the stage; a passionate and transparent heart combined with an un-bridled rock style energy. 
"She is a blessing and a challenge for all of her listeners, a rare and sought after combination. Lisa has talent, integrity and an endless supply of courage to tell her story on her terms." - Darren Elder, Halo Records
Learn more about Lisa on the "about" page and please enjoy the free songs, the stories behind them, photos and videos. Visit the "band" page and check out "The Holy Rollers" :)   
ALSO!  Join the mailing list below and we will send you concert dates and recording release dates. 
Thanks for the visit!
LGS MUSIC
Wonderul Maker
Lisa Gallant Seal
Disciple
Lisa Gallant Seal
Holy Roller
Written by LGS