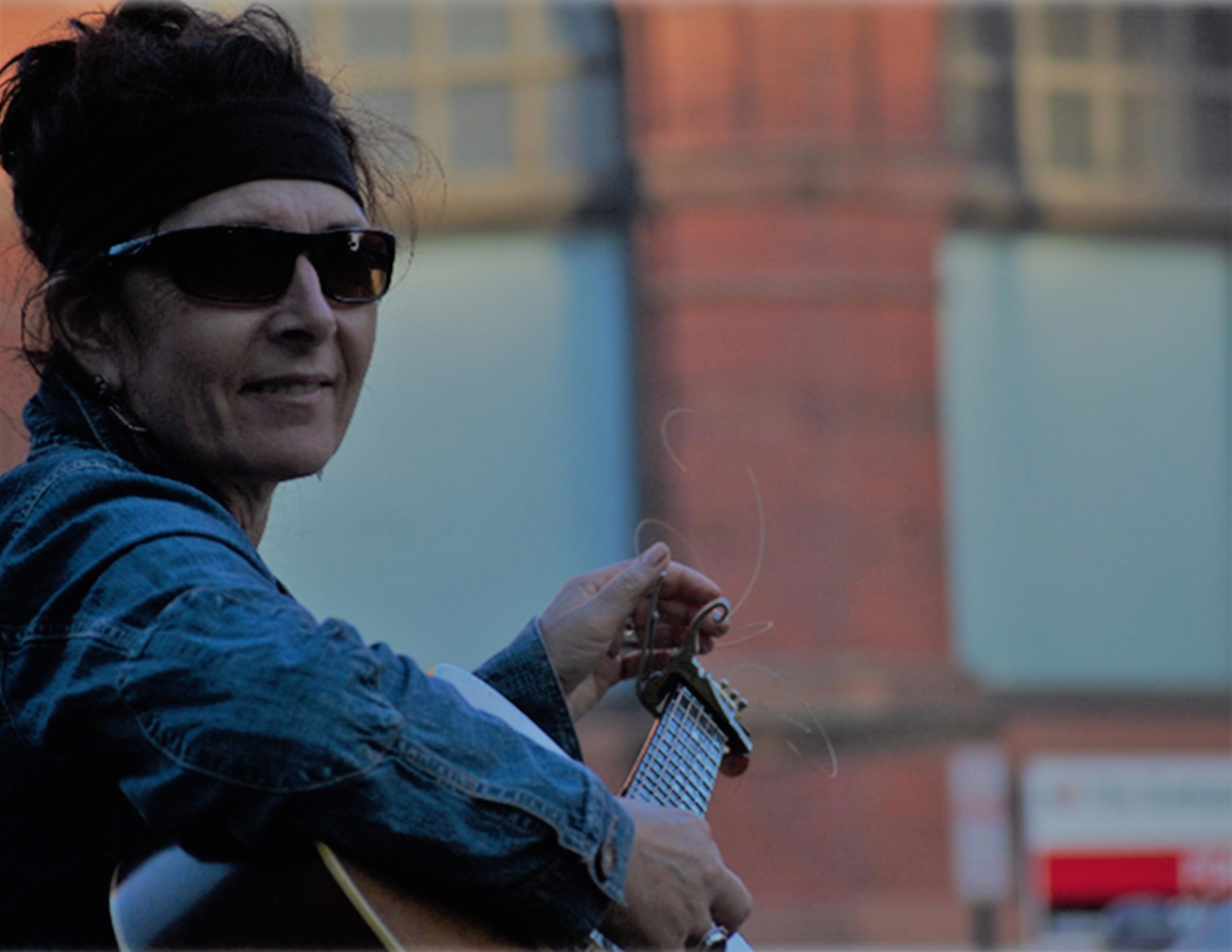 Lisa Gallant Seal's poignant testimony, powerful voice and passion for truth weave an array of song stories that bring a refreshing vulnerability to the CCM platform.
A New England based artist; Gallant Seal's main objective is to encouragement her listener to the possibilities of an intimate relationship with Jesus Christ.  
Accompanied by The Holy Roller Band, her acoustic rock sound is upbeat, fun and real.
WHAT TO EXPECT AT A CONCERT
The LGS concerts include an array of songs and the stories behind the songs that bring hope and encouragement, laughter and an introspective peek into the life of a believer and follower of Jesus Christ. The band, The Holy Rollers, include guitarist, Shawn Losier, bassist, Jeff Taylor and drummer, Mike Squier. Lisa brings a gritty, acoustic rock style to the stage with great musicians to back her up and there is also opportunity for a dialed down, more intimate concert upon request. 
For more information and booking, contact Shawn Losier at 207 838 4663
MUSIC HISTORY (On a more personal note)
Hi there, welcome to my site! Thank you for your interest in me and my music, it is a blessing to share it all with you. My musical story starts as a young teen. I required a love for lyrical and music expression from both of my parents. The Ukulele was my first instrument, but I soon graduated to the acoustic guitar. Once I taught myself how to play and sing at the same time, I was learning songs and emulating different vocal technics and strumming patterns. I could not get enough of songs like Mr. Bojangles and Blowin' in the Wind; I listened to the band Bread and loved the song Wild Horses by the Rolling Stones. Songs and writers that told a story, that was what drew me in when I was a kid. 
It didn't take long before I started to write my own songs and found that people wanted to listen. As a troubled kid (alcoholism, divorce, abandonment) the ability to write songs, sing and play the guitar became a coping tool. It gave me an outlet to share my feelings "safely", behind a guitar, with pretty melodies and witty words; this helped me, as a shy, broken girl "fit in". Even better, I found that people would be emotionally stirred and touched as they identified with the stories in the songs. The desire to help others feel their feelings through music continued to grow. 
I struggled with alcohol, and it was not until 1988, after sobering up, that I started to take my music seriously. I started to grow, emotionally. My new way of life gave me the opportunity to share with and help other's emotional healing process through the music. I started singing in the streets, sitting on park benches belting out my songs. One day this caught the attention of a radio man who suggested I record. I took his advice and also started playing my music in local pubs. 
It was in 1993 after a fight with cancer, that I decided to form a band, and get serious where my music was concerned … by the time 1994 rolled around the band, The Brotherhood Dogs was up and running. I made a vow use original songs. the original scene was "in" back then which gave me the opportunity to play with many fine musicians. I partnered with bass player, Glenn Gaudin and together we took the band all the way to New York City, attracting some attention, hoping to get noticed for a record deal.
Somewhere in the year of 1994, I gave my life to Jesus Christ, on my knees, by my bed, I simply "told" Him if He was real to reveal Himself to me. The next day felt supernatural, all day.  When I became a born-again believer, my songwriting became more and more focused on Christ. As I gained more knowledge of Him, my love for Him grew stronger. After a time, nothing but Christ mattered. I decided to step out of the secular music scene and give my musical abilities and writing skills to be used for His glory. I lost some close relationships but gained new ones. With the Holy Spirit's guidance, my songs flourished, song stories emerged, and ministry happened. 
How do I write a song? This is a question I have been asked a lot. 
Many songwriters have a plan, they map an idea out on paper, they think of a subject, and maybe a storyline. It is a craft, and there are different formulas to follow. I have never been that writer. I may do some word rhyme matching in my head, but any song that has any lasting power is from the Holy Spirit's prompting. There were times after a song was written that I would call another person to make sure it was Scripturally sound. I was a "Wordless warrior" for many years, never doing a lot of hard study. Sure enough, the songs were on target, so that is when I had no doubt Who my song guide was!
The Lord continues to minister to me with these songs, sometimes He will even take songs from years past and call them up, right out of the blue. Most of the time I resist, thinking, no, that song is too old, yet the Holy Spirit does not take no for an answer. I find myself in awe of His wisdom and healing love through the gifts and the revelation He puts forth. 
My hope and desire are to become more and more open and flexible to Christ's will for my life and this ministry. I am humbled at any opportunity He gives me to minister to others with these songs and stories. 
Today I live a simple life, continuing to follow my Lord, Jesus Christ. I hope to meet you someday soon! 
In His love, L