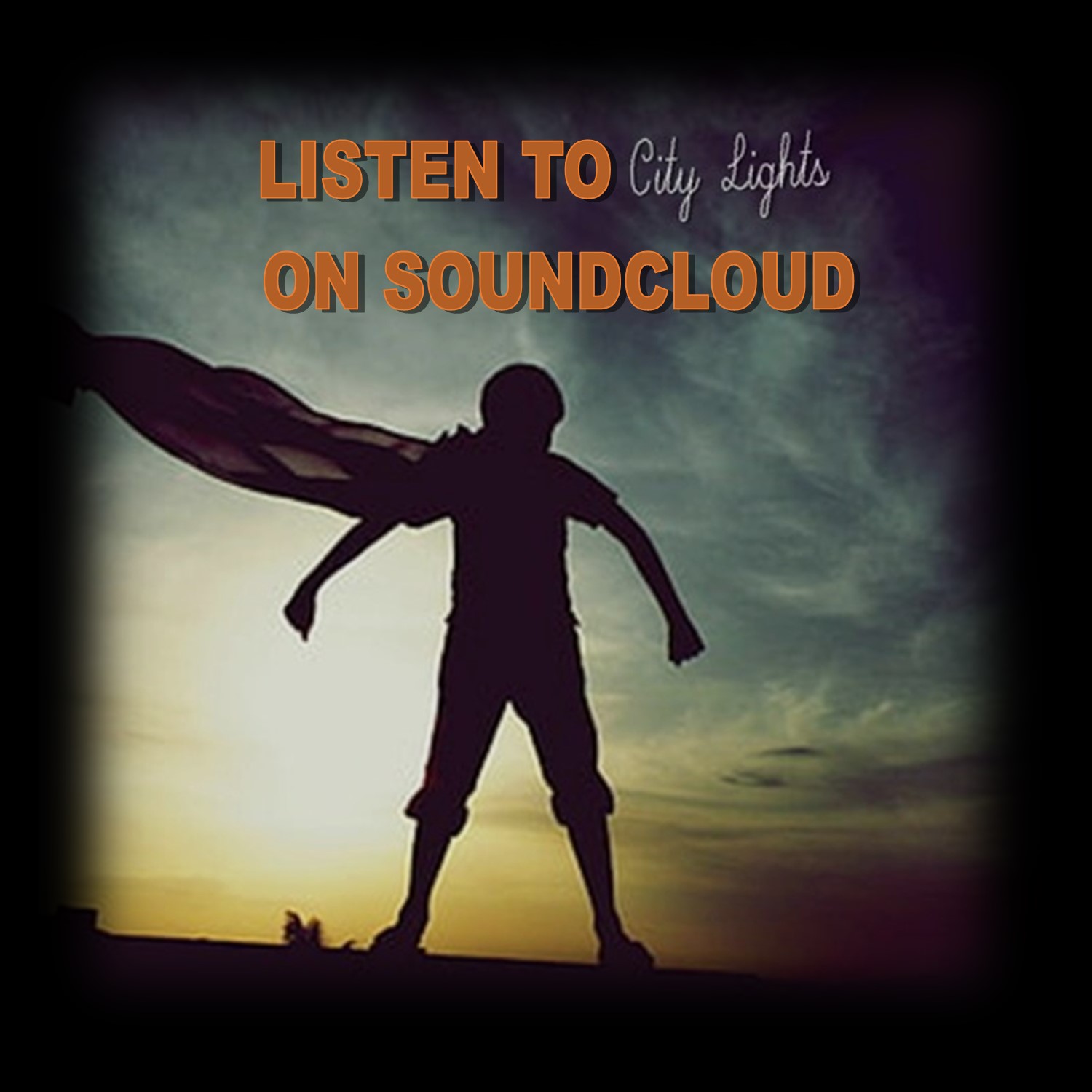 I wrote City Lights in 1993; it is a pretty little tune but rarely used for ministry. 
There was a time, as a young Christian, that I thought any song written before I accepted Christ as my Lord and Savior was not suitable for ministry. You see, I didn't know Him personally when I wrote this song, and of course I didn't know He knew ALL about me.
So now, some thirty years later, as I walk through a most difficult time in my life, God sets this song before me … again.  
The song is about connecting with others, and with ourselves; it's about being able to feel feelings without being thrown off track by emotion. 
In my family growing up, healthy emotions were not encouraged, but erratic emotions, creating confusion, fear, anger or silent response was normal. Validating, respecting or being interested in each other's feelings was not in our play book. We learned how to disconnect. It was easier. 
Needless to say, I lived my life finding people who, too, would find it easier to disconnect than to feel. This way of living, as a growing Christian, never seemed right to me, and I kept trying to fix it, taking it all on … just like when I was little.
I didn't realize how embedded I was in the cycle of emotional abuse until I, out of a "nowhere else to turn" desperation, began to study God's word, I mean really study it. 
When I was at the end of myself, the only one standing there was Jesus Christ, arms open, no matter how wretched I was. 
I will confess to you that at that time I didn't like that He was my only option, I was still wanting to rely on myself and control the outcome. This makes me cry as I write it; how bad is that? I am talking about Christ, and how I didn't really want Him to be the answer, not deep down … embarrassing. 
Only He can understand, really. 
God has taken me out of the cycle emotional abuse. I still struggle but am "off the Ferris Wheel". 
It has come with huge loss, yet at the same time, so much gain. 
Writing City Lights
When I wrote City Lights in 1993, I had been fighting cancer for a year and it was the last day of chemo, for good. On that morning I could not get rid of a small voice in my head. It kept repeating "go get your guitar". 
My guitar was leaning up against the wall across the room. The hospital floor was cold, I didn't want to get up, but I couldn't sleep, and the voice wouldn't stop; I got my guitar, looked out the window and wrote the song. The city lights against the sunrise were spectacular. 
Throughout my entire life God has whispered songs across my heart to bring me to Him, to teach me, heal me and confirm to me that He is always with me. 
Clearly God was wooing me to Him with the song City Lights and today He brings it back to me as a reminder of who I am now. I can just hear Him say, "remember daughter, back in that hospital room when I was calling to you? You didn't know it was Me, but I knew all about you!"  
In this song Jesus is telling me that, in fact, my feelings DO matter. He gave me my emotions, all of them. How precious this is to my heart.
… It was sunrise, I stummed the guitar and started singing out words, I thought of the people who were helping me, I thought of my mom who I missed, she had passed away a few years before. I liked sitting in the sun and loved the feeling of cool dirt under my feet. All of the sudden the song was written. Did I know then it was the Holy Spirit wooing me unto Him then? No, of course not. But I do now.
I think City Lights was written for me, for exactly this time. What's thirty years to God? 
Love ya, L
City Lights        written by Lisa Gallant Seal
 City lights are pretty watching them through this window 
I don't like the city much, except for the people
who walk around the streets and such
they're the ones who teach me, as long as I want to hear.
 Do you know your eyes are beautiful as I'm watching them through My eyes
and that I can see anything that I want to see
and when you close them and feel a tear behind them,
I hope you know that you can come to Me
 Everything is easy, if that's the way you want it
and things can be really hard too
whatever you are feeling, take and you feel it
cause the feeling will be over real soon, making room for more feelings
 Once I saw a mother somewhere caressing her sweet baby
something deep inside got touched, I knew something that I missed
I yearned for soft arms around me, holding me, caressing me, 
telling me whatever I do, it's gonna be alright
 Once I saw the sunrise, I pretended I was an Indian, I took dirt, and I smelled it
I was sitting on wet dew. I felt a Power deep within me,
one I wanted to capture, and I looked toward the Son and then I knew
 Everything is easy, if that's the way you want it
and things can be really hard too
whatever you are feeling, take and you feel it
cause the feeling will be over real soon, making room for more feelings
 Once I saw the sunrise, I pretended I was an Indian, ooh ooh ooh ooh ooh ooh